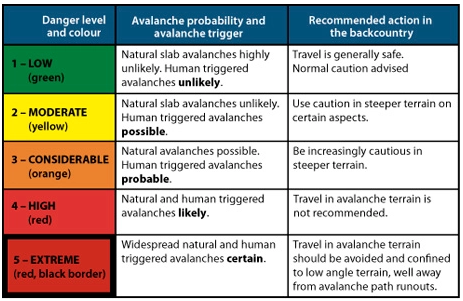 Avalanche Warnings in Switzerland to be modified starting this winter. The SLF is enhancing the precision by subdividing the danger levels. It will indicate whether the danger is towards the bottom end, in the middle or towards the top end of the reported level.
The SLF (Swiss Institute for Avalanche Research) says the new system will provide "users with more precise information for assessing the risk".
The five danger levels themselves remain unchanged.