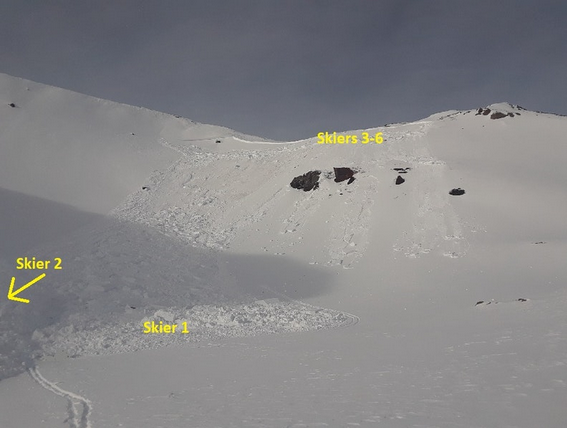 The family of Peter Marshall, who was killed in an avalanche during an AIARE advanced avalanche safety class with the Silverton Avalanche School, has dropped the school and teacher from their lawsuit. It appears that a settlement was reached. A complaint remains open against Backcountry Access, their owner K2 Sports, and K2 owner Kohlberg & Company.
Last month the family dropped its claims against the county, school and guide. Attorneys for the Marshall family have not returned calls or responded to emails and representatives from the county and school declined to comment, indicating a settlement amount was most likely agreed upon.
The family had argued that the school and guide had misled Marshall into taking the class by "falsely presenting" that school staff "possessed deep operational experience in avalanche terrain." The family also claimed the school and guide displayed "gross negligence."
The Colorado Avalanche Information Center (CAIC) report pointed to several mistakes during the advanced class, including a group of skiers gathered on a slope steep enough to slide, those skiers misjudging the steepness of that slope and a failure to recognize clear avalanche hazards. The guide triggered the first avalanche, which swept the whole group down the slope. A second avalanche buried Marshall under several feet of snow.
The family of the 40-year-old Longmont skier is still suing K2 Sports and its subsidiary Backcountry Access, which makes an air bag backpack that was not deployed when rescuers found Marshall buried in more than 8 feet of avalanche debris. "Peter Marshall attempted to trigger his Float 32 avalanche air bag system but it did not fully deploy or inflate," according to the complaint filed in Boulder District Court.