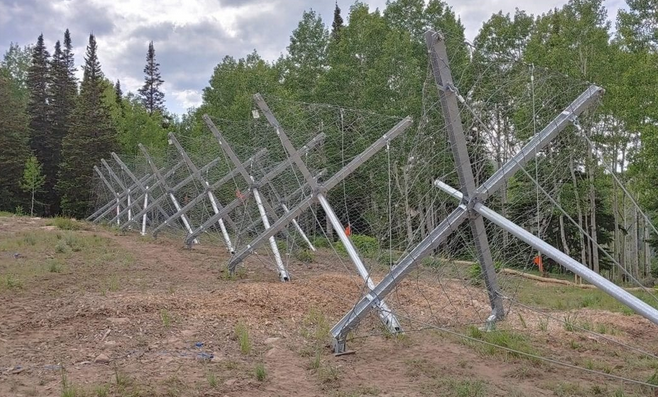 Avalanche fences are being installed in Park City, Utah despite a petition to halt the construction. However, the petition appears to be to irrelevant now, since the construction of the avalanche barriers are underway.
Iron Mountain Associates plans to install 214 avalanche fences. The avalanche fences are three to four meters tall and under construction in The Colony neighborhood. The avalanche barriers aim to prevent an avalanche from hitting the driveway of two specific homes.
An out-pour of community outrage has ensued since the county approved the project in 2020. Despite the community opposition, the construction of the fences is now underway.
While avalanche fences are effective, professionals feel there are better options. Alternatives exist which do not cause as much harm to wildlife and do not create extreme visual degradation.