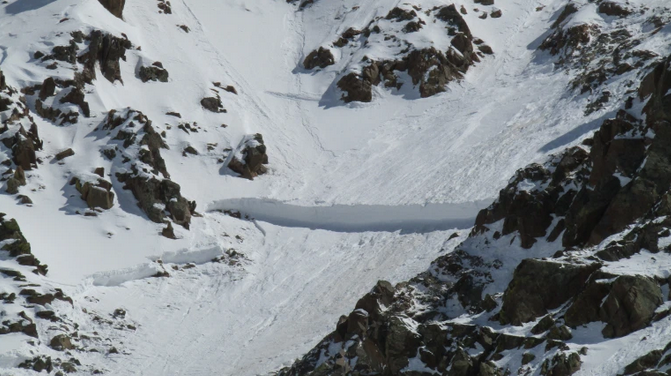 Avalanche testimony by Colorado Avalanche Information Center boss Ethan Green in a criminal case could hinder the function of the agency, according to the state Attorney General.
Evan Hannibal provided his helmet video of the avalanche he triggered above Interstate 70 last March. The avalanche buried a service road and destroyed an avalanche mitigation installation protecting I-70. He thought the Colorado Avalanche Information Center (CAIC) would use his submission to help educate others.
But Summit County prosecutors used the video for a criminal case. They seek restitution for the damaged avalanche mitigation device.
Now Attorney General Weiser has stepped in, asking Judge Casias to reject having state employees testify. He cites several reasons, such as their busy winter work schedules.