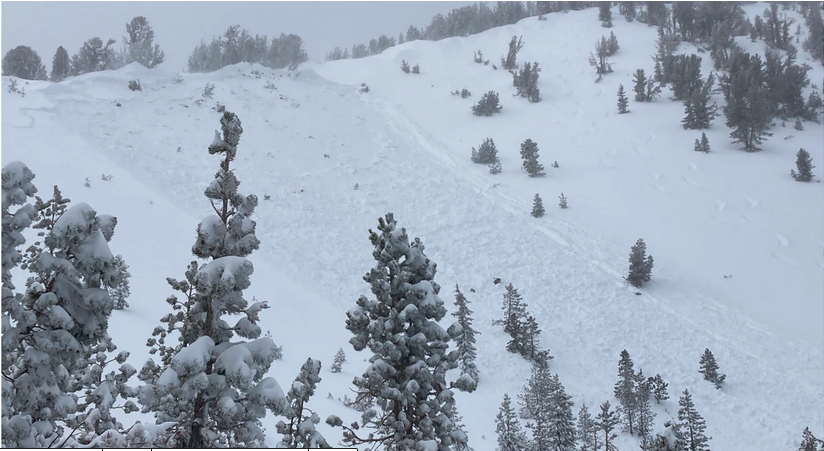 An avalanche was triggered over the weekend, on Sunday, on Tamarack Peak by two Sierra Avalanche Center forecasters, the Forest Service center says.
The avalanche happened on the south end of Proletariat Face in the Mount Rose area on Sunday around 1:00 p.m.
They were conducting field operations when they collapsed the snowpack, unintentionally triggering the avalanche.
It was a D2, meaning that it could bury, injure, or kill a person.
There were ski tracks in the area prior to the avalanche, so it's a reminder to use caution in the back country.