Two people caught in a Swiss avalanche were rescued after their dogs barked for help. The barking attracted the attention of nearby snowshoers who were able to dig them out.
The Swiss avalanche swept the pair off a hiking trail in the Avers Valley of south-western Switzerland. Near the Italian border and west of St Moritz. It occurred shortly after 3pm on Saturday.
"Their dogs, who were not buried by the masses of snow, drew attention to themselves by barking loudly," a statement by REGA said.
"The dogs attracted the attention of a group of snowshoers who were some distance away in the same valley but had not witnessed the avalanche."
About 15-20 minutes after the Swiss avalanche, the group was at the scene, where one of the avalanche victims' hands was visible; the other person was buried entirely, Rega said. Both were dug out slightly injured and with mild hypothermia. Rega then flew them by helicopter to hospital.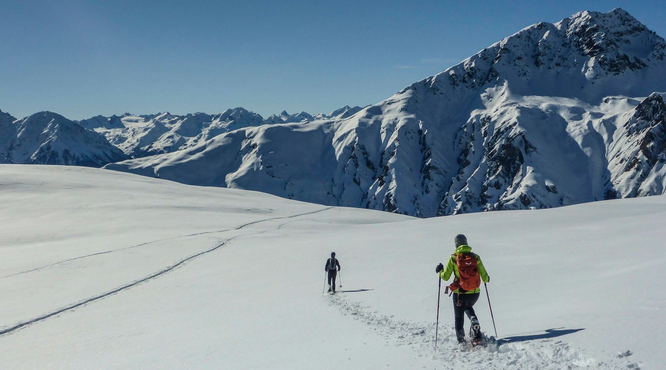 Another "Miracle" Recovery as well
This occurred just two days after a man in France was recovered from under 2.5 meters of snow after more than 2 hours. Later that day (Thursday) in Tignes another man had an equally miraculous story.
A huge natural avalanche came down at 7.10pm. In darkness and poor weather the patrol carried out a search. The visibility was described as "very bad".
Later that night at 11.45 the director of the patrol in Tignes, Frederic Bonnevie, returned. The weather had eased.
He heard a voice calling for help. A 35-year old local man had been caught in the slide, but his face was above the snow. He had been trapped in the snow and avalanche debris and unable to move. He had been buried for over four and a half hours.
Frederic Bonnevie and another pisteur dug him out and gave him first aid at the scene. The man was shaken but otherwise unharmed except for frostbite to his left ear.
That avalanche was 600m long and 200m wide. It had a vertical drop of 300m.