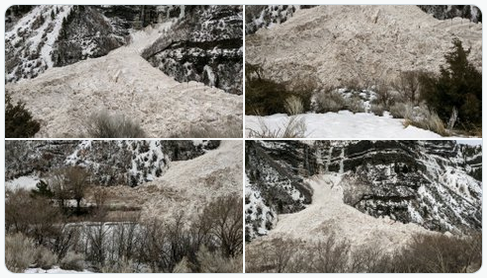 A Provo Canyon avalanche ran into the Provo River at Bridal Veil Falls. It left an enormous pile of snow and debris in the Provo River.
UDOT's traffic camera in the area showed just how massive the pile was.
The Utah Highway Patrol issued a statement telling "motorist(s) not to stop on the shoulder of the roadway. It has caused some dangerous conditions."